Eight namesakes of the president of Ukraine, Volodymyr Zelensky, are running for the Verkhovna Rada.
This is evidenced by data published on the Central Election Commission website.
"There are eight candidates with the surname Zelensky but other first names, patronyms, and different districts. They are real people," said Tatiana Slipachuk, CEC chairman.
In total, the CEC registered 5,845 candidates. In the single-member constituencies, 3171 candidates registered.
The early elections to the Ukrainian parliament will be held on July 21st.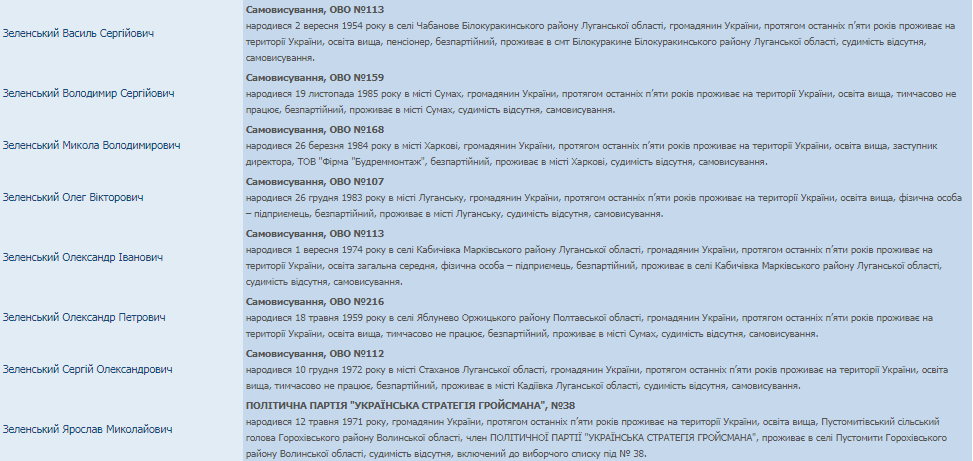 Previously, "Apostrophe" reported on the statement of Ihor Popo, People's Deputy of Ukraine, who said that nominating namesake clones in elections has become a common and dirty political strategy and CEC must take action.