Interpol refused to search for Vitaly Kalyuzhnyy, a former People's Deputy, whose name appeared in the so-called "secret ledger" of the Party of Regions, labeling the case as "political manipulation".
The Strana.ua newspaper reported about it earlier.
In autumn 2017, the Prosecutor General's Office of Ukraine mailed notices of suspicion to former Ukrainian MP Vitaliy Kalyuzhnyy and his brother. The Prosecutor's Office suspicions in the case of the Party of Regions' "secret ledger " were related to provisioning and receiving illegal benefits as part of an allegedly criminal organization. On 26 July 2019 the Commission for the Control of INTERPOL's Files ruled that the criminal case against Kalyuzhnyy has "a political nature", refused to search for him and notified the National Bureaus of the participating countries of the political nature of the persecution.
According to the Interpol Commission," … the nature of charge[s] appears heavily tainted by strong political grievances and were filed amidst a political context which appeared to tightly linked to the political tensions…"
Previously, the Specialized Anti-Corruption Prosecutor's Office also refused to hand over the suspicion to former people's deputy Vitaliy Kalyuzhnyy for the lack of evidence. In addition, the head of the group of NABU detectives, who collected evidence in the case of "secret ledger", was suspended from the case by the Solomenskiy district court due to his biased attitude.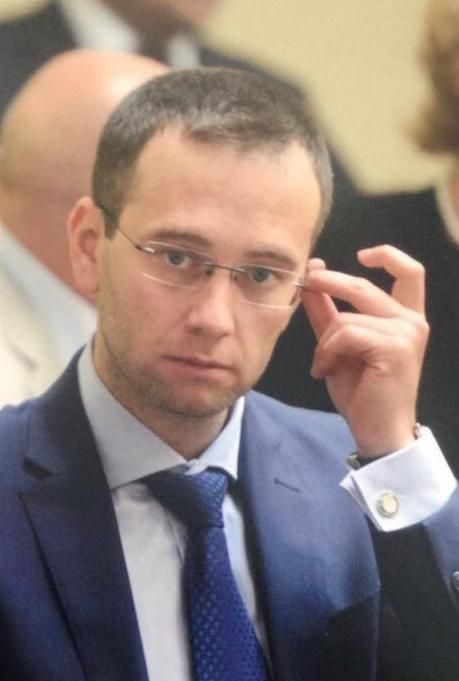 Oleg Babych, lawyer of Kalyuzhnyy, commented on the decision of Interpol.
"The Prosecutor's Office, while being aware of the implausibility of the "secret ledger" case of the Party of Regions, carried out dozens of searches, hundreds of interrogations and more than a thousand examinations. However, they were unable to prove a single episode of suspicion, due to the absence of both the composition and the event of the crime, and the lack of involvement of the suspect in its commission. Two years ago, they attempted to divert the attention of the media and society from real corruption in government, offshoring and plunder by targeting an international organization to deal with political opponents. Thus, Interpol gave its assessment and for the second time already rejected the Prosecutor General's Office, defining the criminal cases as obvious political persecution," said the lawyer.
In May 2016, a member of the Verkhovna Rada, Serhiy Leshchenko, published photocopies of some papers, later labelled as "secret ledger" of the Party of Regions, which, in his opinion, indicated the expenses of the Party of Regions. According to him, former Rada MP Vitaliy Kalyuzhnyy was among the curators of the Party of Regions' financial activity in 2012.