This May the American channel HBO showed a mini-series "Chernobyl" about the Chernobyl accident in 1986, the study of its causes and elimination of consequences. In just a few weeks, the 5-episode project became the highest-rated series in history and made a lot of noise in the network.
The Soviet scientist Valerii Legasov - one of the main parts in the series - was played by the British actor Jared Harris, who is already familiar to film lovers through the characters of Professor Moriarty ("Sherlock Holmes: the Game of shadows") and the Englishman Lane Price, who does not find in New York anybody to have a drink with ("Madmen"). Due to the tough workload, Jared's Manager in Los Angeles found only 10 minutes for the telephone conversation with "Apostrophe" journalist. During this time we asked Harris about the role of the scientist Valerii Legasov, filming in Kyiv and the desire get to see Chernobyl firsthand.
- First of all, I would like to congratulate you on a successful project. Probably you did not expect the series to become the highest rated ever?
- Definitely not.
- How did you like the project when you were offered to Valery Legasov? Did you agree at once?
- Yeah, they sent me first four episodes and there were absolutely gripping. Really strong strong script, great story, wonderful role. I was moved by the story of heroism of people involved, and I was shocked by the attitude, how the system dealing with that. I was surpised by the compare with the idea it was almost confident what catastrophe and we know millions of people who sacrificed their lives. And they made it without having any expectations of been rewarded for that sacrifice.
- What were your main sources of information about real Valery Legasov?
- The main source is always a script. Then you can do some background work, do some research. I also did some research, but not a lot. He was successfully added into story in terms of the history books. I had footage available of him speaking at the Vienna conference, some footage of him on site and some testimony as well.
- What was the hardest thing for you while shooting the movie? Besides the names, titles and terms in Russian.
-That was difficult, yes (he laughs). You know, I tried to take into my head some science. At least I had to understand what concept I need to explain to people in the show. I needed to understand what the words meant, to get my head around physics. And in was a challenging show. Huge piece of work and we had just five months to do that. It was a challenge every day.
- What is your favourite episode featuring Valery Legasov?
- Favourite episode... No, I think I don't have one. It's like asking the parents which one of their children is their favourite. So I don't have one.
- Once you've mentioned: "I've auditioned for normal characters, but I never get cast". Probably now, with the role of Legasov, you will not say so?
- Do you think he is normal? (he laughs) Yeah, maybe. You know, the way is this thing works is when you play successfully a policeman, they offer you another policeman. So maybe I'll be offerd to play another torched scientist or some other accountant.
- How do you remember the spring of 1986? What did you know about Chernobyl that time?
- That time I was living in London, I remember the news reports, the warnings about the tracking radioactive clouds. We were told to drink milk, do not go outside when it is raining, do not let the animals go. And then there were a lot of talks about what was actually going on there. There was not much information coming out and people gathered some facts.
- So you learned the real story much later?
- The real story I learned when I read this script. But of course this story can't tell the whole story, because it is only five hours long. You may learn some circumstances only when you start to do a research read books about it.
- Last summer you came to Kyiv, some scenes were filmed in the city center. Was it your first time in Ukraine?
- Yes, it was.
- Did you have time to walk around the city, to see something interesting here?
- Yes, I did. But not as much as I could. The team was busy all the time, but we walked around, we went to see the military side of your airport.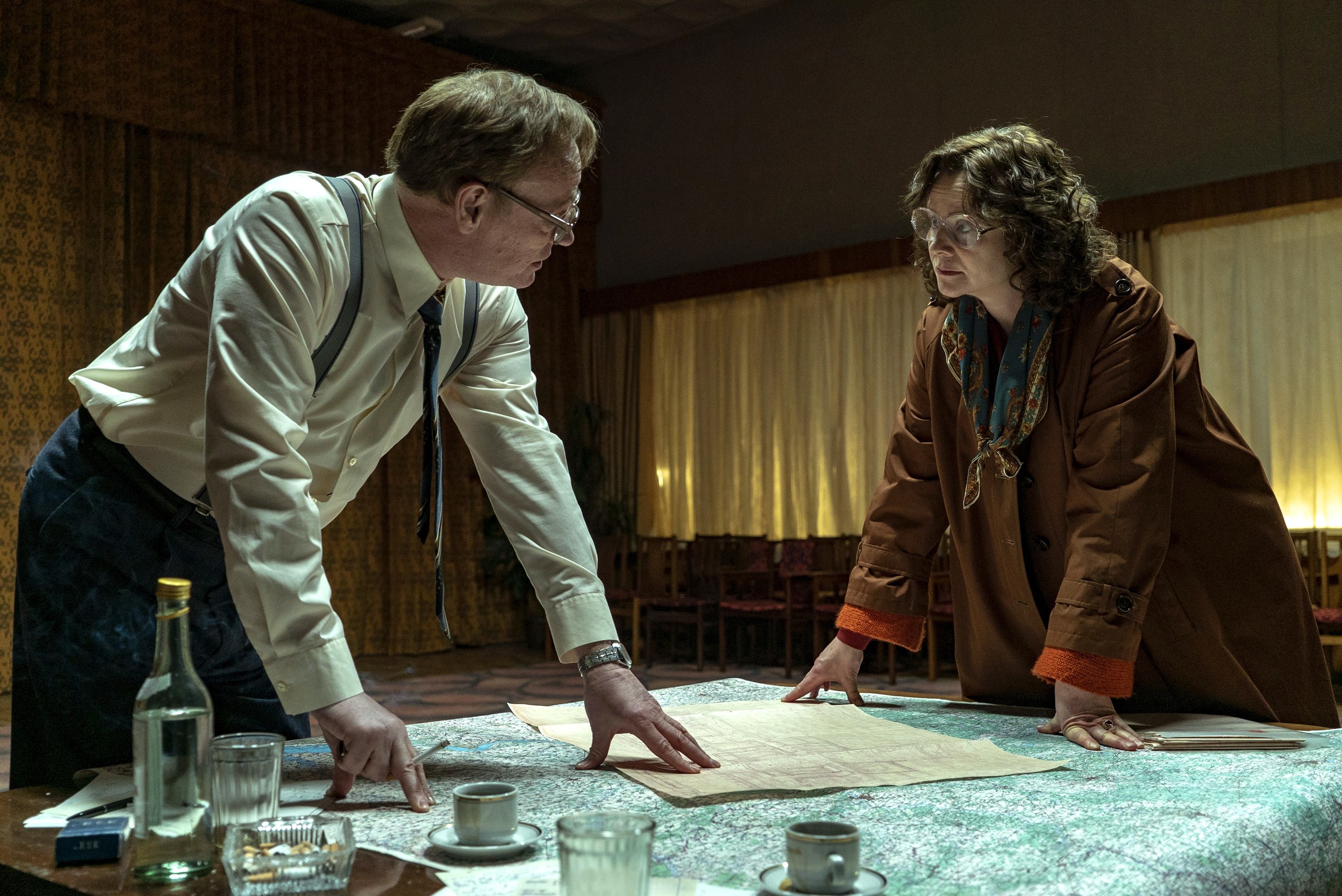 - And what about Chernobyl?
- I did not go to Chernobyl, no. I know people are going there, but it's still risky so... My wife was not happy with this idea (he laughs).
- Chernobyl movie was called slander by communists in Russia, it was blamed for shaming Soviet regime and government. What do you think about this?
- It is not weird. The story takes place in the Soviet Union, it actually concernes of Ukraine and Belarus mostly. I don't quite inderstand why Russia is earning the decisions made by the Soviet state. That seems odd. The Soviet state was cleared off, and Russia, along with Ukraine and Belarus, is an independent country. And I don't understand why they feel that it's imputting the Russian state. It is imputting the Soviet state.
- We are talking about Moscow, the former capital of the USSR, and probably…
- Yes, but they were living under the completely different government. It was Soviet government, it is no longer there, it is democracy. It is a weird thing that Russian state is trying to defend the reputation of the Soviet state. It is an odd thing, just imagine the Germany government defending the National Socialist Party in 30-40s.