On Wednesday, June 12, many Russian cities hold demonstrations to support the previously detained journalist Ivan Holunov. The police has already started to detain protestors.
Photos and videos are being published on social media.
Demonstrations were organized in many Russian cities. Numerous people came to the protest in Moscow, but the local police has started mass detentions. Among those detained are many journalists. At the moment of 1:50 pm, over 100 protestors were detained in Moscow.
Ivan Holunov was detained on June 6. Assumingly, he had drugs on him. The journalist's colleagues claimed the case was fabricated, and the drugs were planted. On June 11, the criminal case against Holunov was closed, and he was released from under his previously appointed house arrest.
The demonstrations in his support, however, were not canceled. The participants demand investigating fabricated cases, reforming Article 228 and releasing the innocents.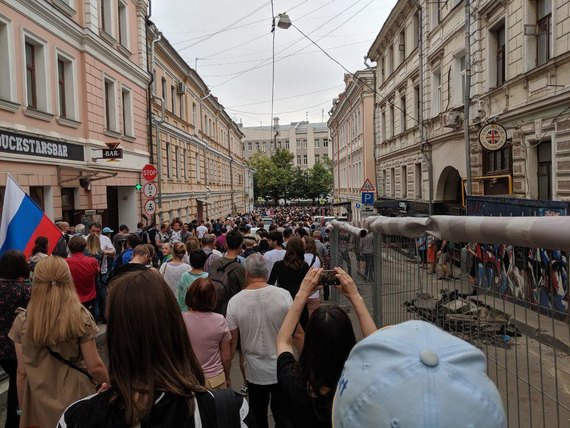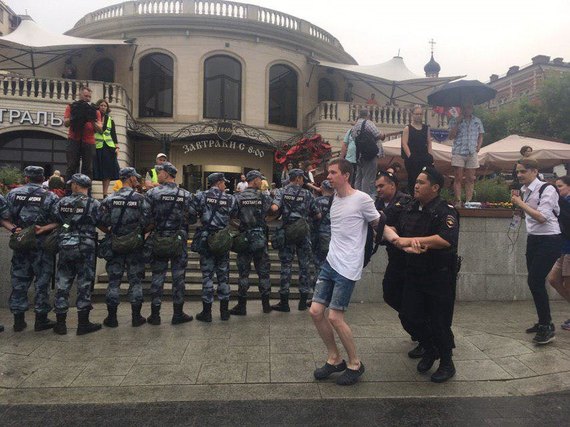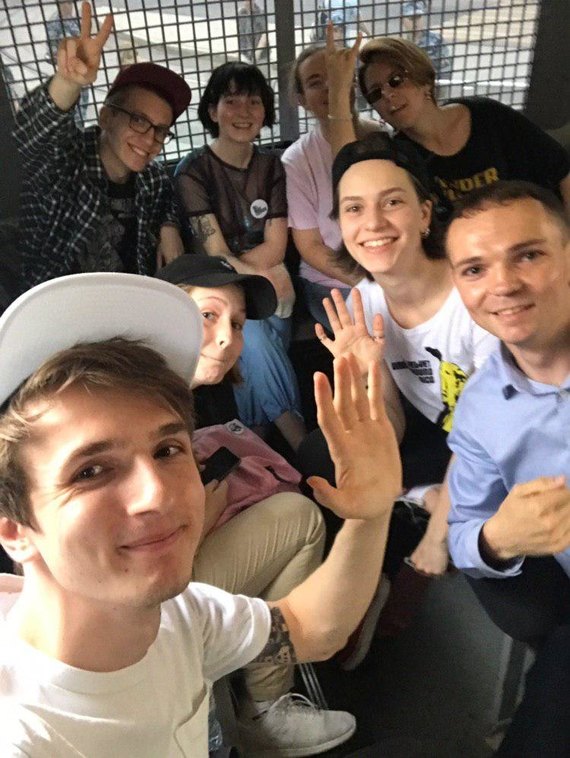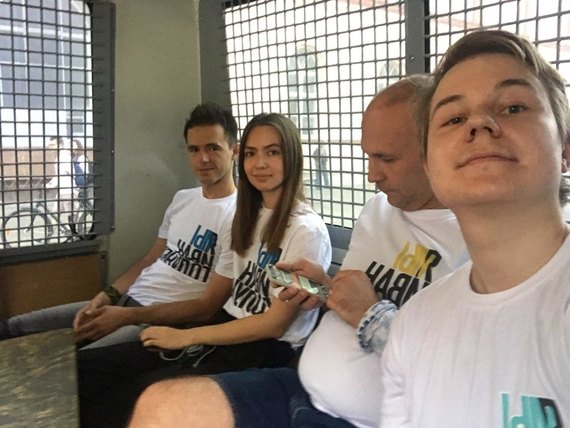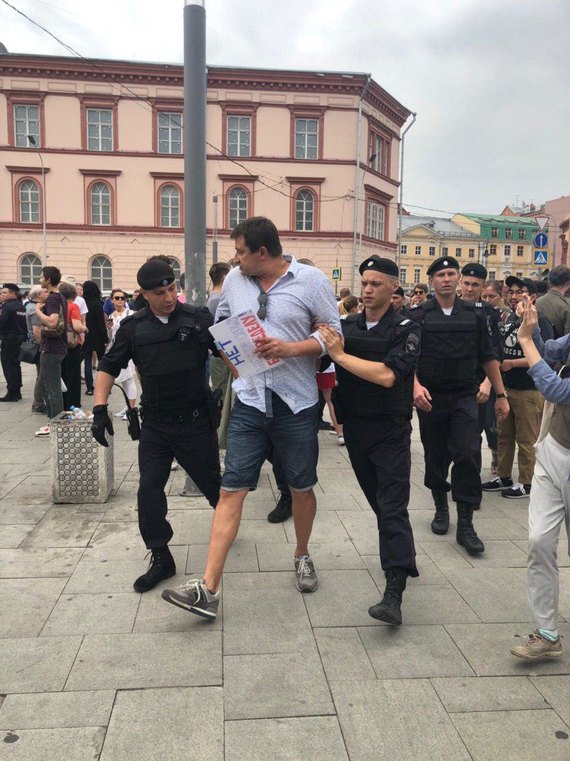 Очень жесткое задержание. Видно, как парня ударили головой о столб, но его все равно продолжаю волочить по землеhttps://t.co/amTBQn3cpS pic.twitter.com/GYKIf0fmDb

— RTVI (@RTVi) 12 июня 2019 г.
As "Apostrophe" reported earlier, one-person pickets were held in front of the Ministry of Internal Affairs building because of Ivan Holunov's detention.