Internet users created a group called: "Parade-2019: March of Ukraine's Defenders", which contains locations of military parades for the country's Independence Day.
The Facebook group was created by ATO veteran Pavlo Belous, call sign "Kabul".
"Friends! For better local communication and cooperation in attending the parade, I created 24 groups for Ukraine's regions. Please feel free to make travel and coming home arrangements in the groups," the message reads.
The group provides active links to events in 24 Ukrainian cities.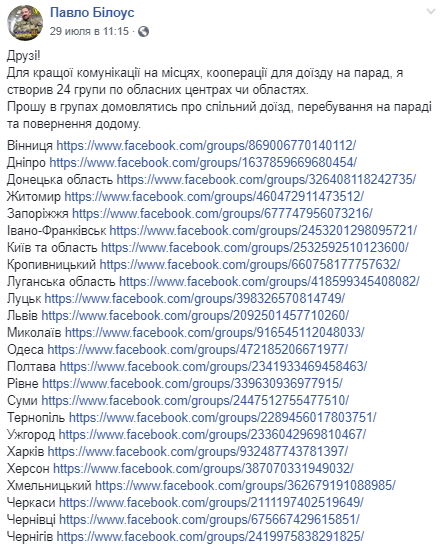 As "Apostrophe" reported earlier, the Head of Ukraine's Presidential Office, Andriy Bohdan, announced that instead of a military parade there will be a dignity parade involving President Volodymyr Zelensky and Ukrainian soldiers.